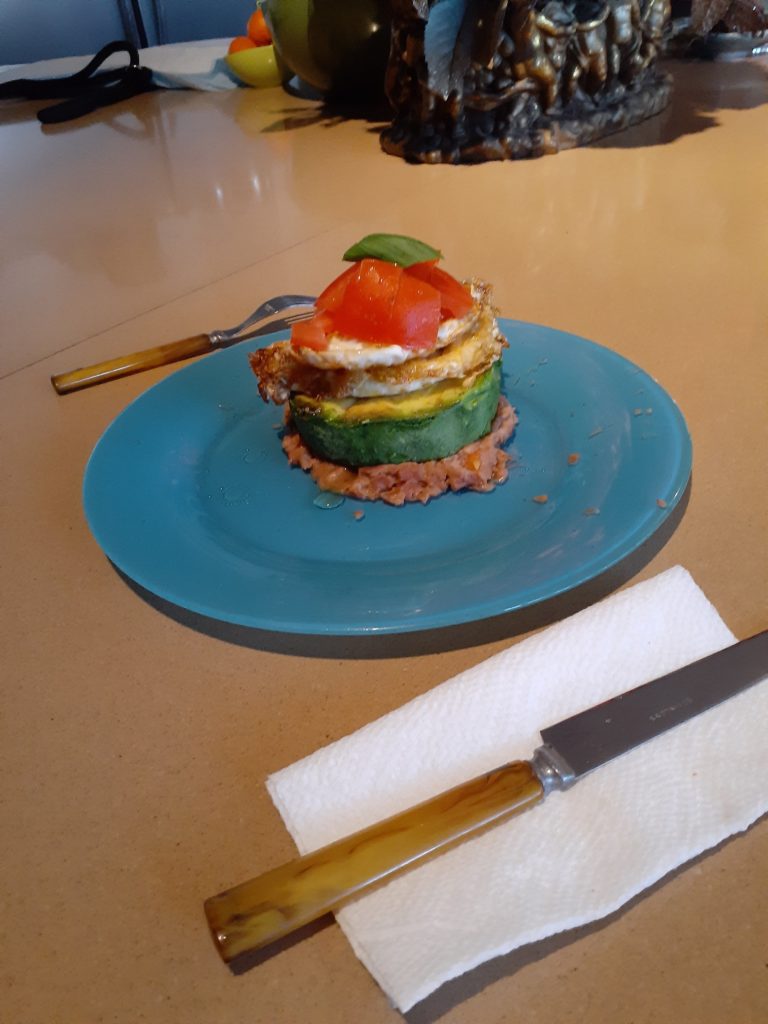 Several layers here to please the palette, the eyes and taste buds.
First layer, from bottom up, warm re-fried beans, thick slice of avocado cut across in a circle, one egg fried in extra virgin oil, sliced organic tomato topped with fresh basil bouquet. Five minutes to prepare. Enjoy
---
Advertisement
This Is The Best Offer We've Ever Tested All Time.
Resurge is the world's first and only anti-aging nutritional protocol that targets the true cause of unexplained weight gain, stubborn belly fat and metabolic slowdown.