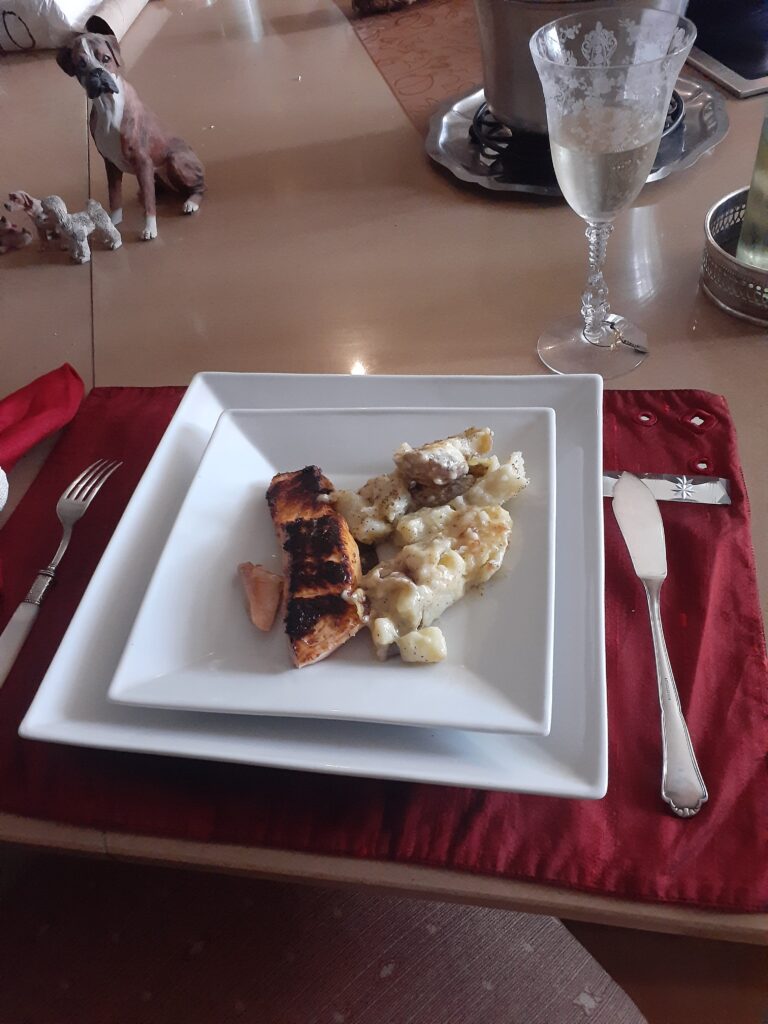 Salmon filets marinated in mixed combination of extra virgin olive oil, dill, garlic, honey and mustard. Cook in medium high heat. Set aside.
Nuked potato cooked as follows. HeaT one quarter bar of butter. Don't let it turn dark. Add about one quarter cup of parmesan cheese and stir. Add one quarter cup of heavy cream and continue stirring until it looks like a sauce. Just a couple of minutes. Cut the potato in thick slices and add to the sauce turning over until it is coated. Take out and place besides the Salmon. Lunch is served. Enjoy.
---
Advertisement
This Is The Best Offer We've Ever Tested All Time.
Resurge is the world's first and only anti-aging nutritional protocol that targets the true cause of unexplained weight gain, stubborn belly fat and metabolic slowdown.