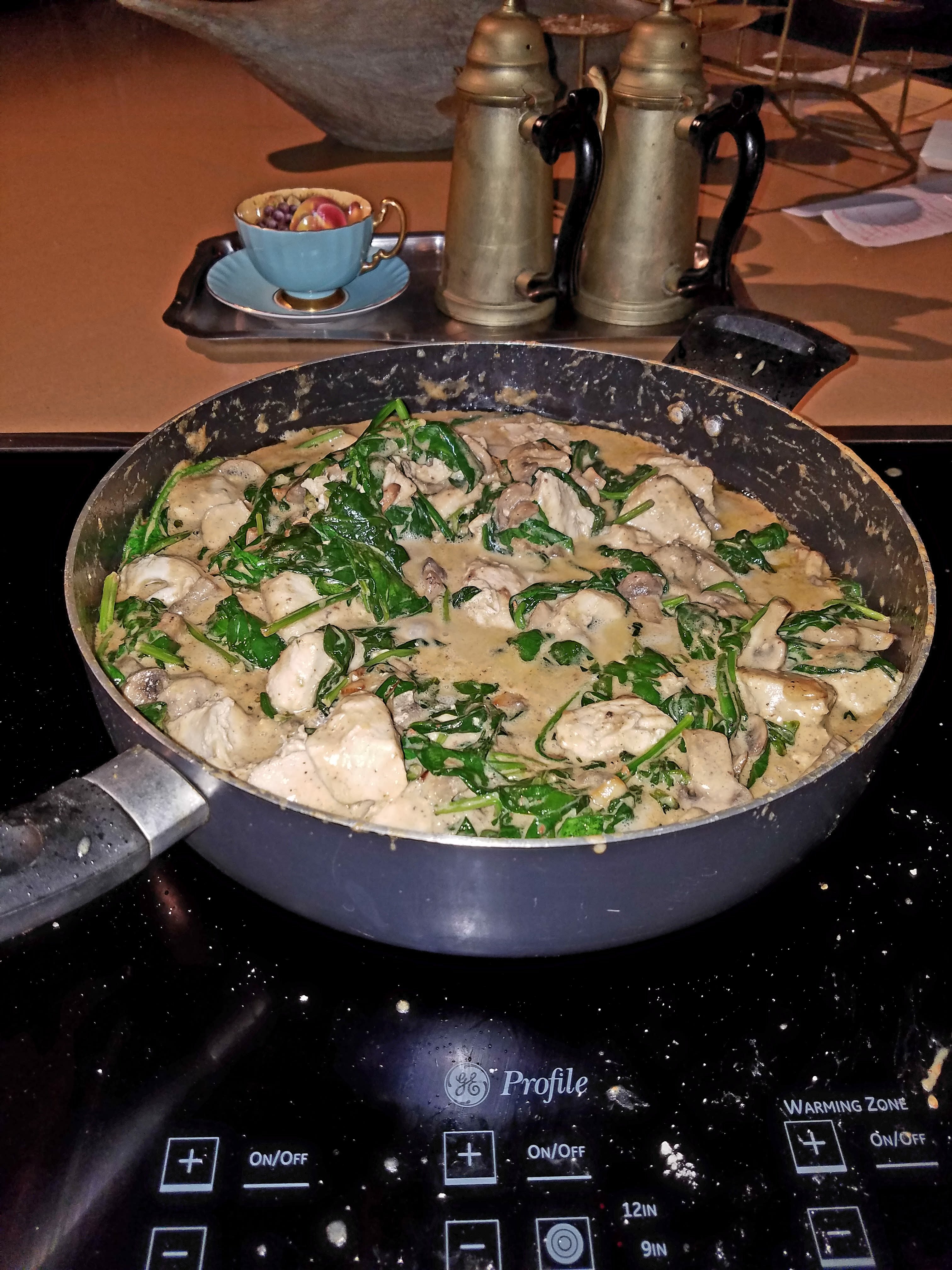 Yeah, yeah, cooking can be messy but so worth it!!! I taught myself to cook by reading cook books cover to cover and trying this and that and driving people crazy begging for recipes. I can cook. Few things are so enjoyable as our eyes  opening extra wide, in delight, while we taste some outstanding  new flavor dancing on reverent taste buds. YUM. This picture shows chicken in garlic and mushroom and spinach in a Parmesan béchamel type sauce. Words fail to describe its yummy factor.
---
Advertisement
This Is The Best Offer We've Ever Tested All Time.
Resurge is the world's first and only anti-aging nutritional protocol that targets the true cause of unexplained weight gain, stubborn belly fat and metabolic slowdown.