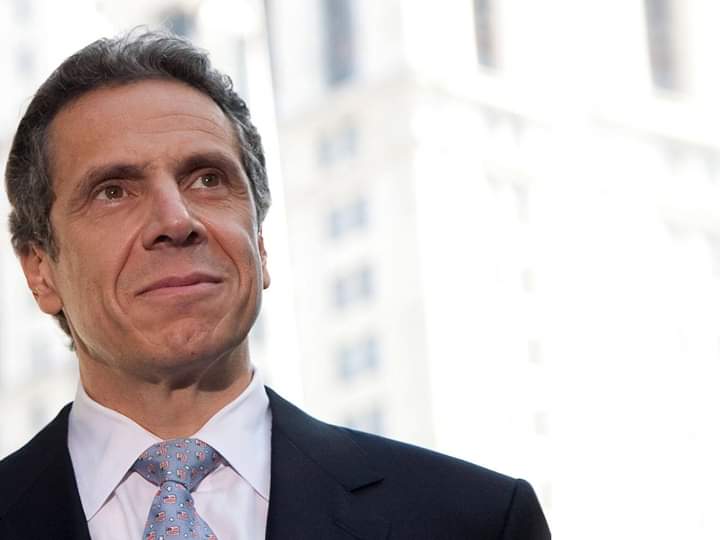 During the past couple of weeks we have seen how the Coronavirus pandemic has wound up key players in creating and establishing strategies to fight and control this pandemic. Governor Andrew Cuomo has risen to front and center on the side of defending and saving lives, We keep our ears to the ground and take our time deciding who the true defenders of our citizenship are and Governor Cuomo wins our respect and gratitude. Here are some reasons why, although there are many more.
In response to the call for American grandparent to agree to die for the benefit of the economy Governor of New York made the following statement:
"My mother is not expendable. Your mother is not expendable. We will not put a dollar figure on human life. We can have a public health strategy that is consistent with an economic one. No one should be talking about social Darwinism for the sake of the stock market."
Also on 3/25/202 The New York Times reported the following:
" The outbreak was moving faster than he (Cuomo) had expected, with number of confirmed cases doubling every three days, and he decided he needed to show people – including the White House – how desperate the situation had become. " You want a pat on the back for sending 400 ventilators?" the governor said, referring to a recent federal shipment to New Youk. " What am I going to do with 400 ventilators when I need 30,000?" he said later. "You pick the 26,000 people who are going to die because you only sent 400 ventilators."
…He is emerging as the party's most prominent voice in a time of crisis.
…The governor has used his executive authority to close schools, shutter Broadway and send the National Guard to support the beleaguered residents of New Rochester, a suburb just north of New York City that was and early hot spot for the virus. NYT
Governor Andrew Cuomo has emerged as a true leader when we most need one and he has shown the he comprehends and sides with the side of ethics. No killings for Wall Street. All eyes on Governor Cuomo.
---
Advertisement
This Is The Best Offer We've Ever Tested All Time.
Resurge is the world's first and only anti-aging nutritional protocol that targets the true cause of unexplained weight gain, stubborn belly fat and metabolic slowdown.